Spotlight on Savoury Side Dishes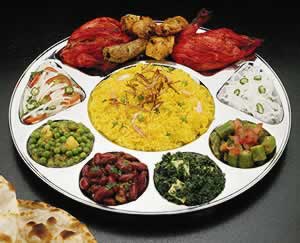 Cranberry sauce or relish, chutney, and jam also serve as an ideal vehicle for the sturdy walnut
Sure, turkey takes centre stage every November. But let's not forget the important supporting role of the side dish. Whether you're the traditionalist who wouldn't think of this holiday without a sweet potato casserole or a curious gourmet who can't resist a new recipe, throw in a new twist: nuts. Infuse this year's side dishes with inspiration from the nutritional powerhouse, and in return you'll get texture, crunch, flavour, and colour—not to mention generous amounts of protein, unsaturated fat, omega-3 fatty acids, vitamin E, and other nutrients.
Brussel sprouts with pistachios
Surprise Brussel sprouts sceptics with this simple yet surprisingly flavourful dish:
Trim bottoms of sprouts and peel off outer layers and slice into quarters.
Add sprouts to a pot of boiling, lightly salted water; cook for 3 to 5 minutes.
Drain, and toss with lemon juice, olive oil, pepper, and a generous handful of salted pistachio nuts.
Green beans and slivered almonds
Simple steamed beans or the classic green bean casserole will stand out with a delicate dappling of slivered almonds:
Steam green beans (ends chopped off) until tender but not mushy.
Drain and toss with olive oil and chopped fresh tarragon. Sprinkle toasted almond slivers atop.
If a creamy green bean casserole is more your family's style, simply scatter almonds over the top before popping casserole in the oven.
Sautéed chard with raisins and pine nuts
Bitter chard, pungent garlic, sweet raisins, and smooth pine nuts serve as a counterpoint to the more mellow flavours of turkey and potatoes:
Heat olive oil and chopped garlic in a frying saucepan over medium heat. Add chard and sauté until tender (about 5 minutes).
Add raisins and pine nuts, and this dish is ready to join the others at your burgeoning table.
Sweet potatoes and cranberry relish with walnuts
These two Thanksgiving standards call out for the delightful crunch of the hearty walnut:
Whether you're roasting or boiling your sweet potatoes, mashing or whipping them, and regardless of whether or not you're a marshmallow fan, all manifestations of the beloved sweet potato beautifully complement the walnut. Layer toasted walnuts on top of any sweet potato creation.
Cranberry sauce or relish, chutney, and jam also serve as an ideal vehicle for the sturdy walnut. Chop toasted nuts finely and sprinkle liberally over tops of tangy condiments.
Kathleen Finn is a freelance writer and marketing consultant in the natural health industry. Her mother fed her walnuts in many guises as a child—which she didn't really appreciate at the time.